Omlet Newsletter April 7th 2009
Hello
Another newsletter so soon? That's right, amongst all the busy going ons of Omlet HQ we have strived to bring you an eggstra newsletter just in time for Easter. In fact, from now on you will be hearing from us every two weeks, with news, competitions and some eggcellent features. So without further ado…
Have a Happy Easter everyone, and stuff yourself silly!
Why did the chicken cross the road?
To get to the chicken roundabout! Yes it might sound like a bad old joke, but the chicken roundabout really exists. You can find it in the River Waveney valley, on the Bunghay and Ditchingham bypass, on the Norfolk/Suffolk border. Hundreds of people use it on their way to holidaying in Great Yarmouth. The bypass was originally an old railway crossing complete with a gate keepers cottage and surrounding allotments. Many of the neighbouring properties kept chickens, as well as the gate keepers cottage. It is thought that the present roundabout colony originated from escapees from these houses. The bypass was built in 1983 and the chickens survived by scavenging grain. Now, a local hero 'The Chicken Man' makes a round trip of two miles everyday to feed and water them, ensuring that they can continue to live happily in their unique home. The traffic doesn't bother them and they are very content on their roundabout. Read all about it here.
Marketplace
The eagle eyed amongst you may have spotted the new Omlet online marketplace. In fact, some of you have already been putting it to use, selling some beautiful chicken to other henthusiasts. So not only can you buy an eggstensive range of items from us on the website, you can also now sell those things you don't want anymore, or buy second hand items at a reduced price. For eggsample, if you want to sell your eglu so that you can upgrade to a cube, you can do it safely through us, appealing to loads of eglu fans, and getting a great price for it. To make use of this feature just find the item on the shop and click the link below. Or if you want to sell a chicken, visit the breeds section of the website for more information. Simple!
Evicted for Keeping Chickens
We were shocked to read that an elderly couple, Mr and Mrs Lewis, have been threatened with eviction for keeping two pet chickens in their garden. The couple have been trying to be more self sufficient over the last year or two, to save some money and live a healthier lifestyle. As well as keeping their chickens for eggs, they grow vegetables, keep bees and produce their own wine and beer. It all sounds very quaint and rather admirable.
Their good life living has just been given a big shock though, as they have been threatened with eviction over their choice of lifestyle. Reports of complaints from neighbours lead to an inspection, which was followed by an official letter stating: "If the chickens remain at the property, I will have no alternative but to serve you with a Notice of Seeking Possession."
Justine Teeling, one of our customers and a forum member, heard about this story and wanted to show her support of Mr and Mrs Lewis, because she owns eight chickens herself, and she knows that they cause no trouble. She has started a facebook group for people to join in support of the couple. Here, she provides updates of the campaign.
After having one petition to the Downing St website rejected, Justine stumbled across a petition that had been started to relax the rules on back garden chicken keeping. The petition aims to stop the term 'livestock' being applied to pet chickens. The only response she has had from the couple's MP so far is: "The Gateshead Housing Company are currently working with the tenant and their family to seek an amicable solution."
If you would like to show your support join Justine's Facebook group here.
Competitions
There's still time to enter the two cracking competitions that we featured in the last newsletter. In case you didn't read it, you can win a delicious jar of speckled chocolate eggs by guessing how many there are. Just have a look at the photo and email your guess to stephanie@omlet.co.uk. Or for those of you that are a bit creative (or for children you want to keep quiet) our colouring competition is perfect. Print off the image available here, bring it to life with some crayons and send it, along with your name, age, address and email, to Easter Colouring Competition, Omlet Ltd, Tuthill Park, Wardington, Oxfordshire, OX17 1RR. The closing date for both competitions is 14th April. Good luck!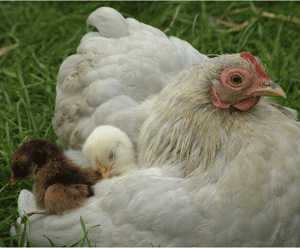 Chicks need a rest after all the eggcitement of Easter.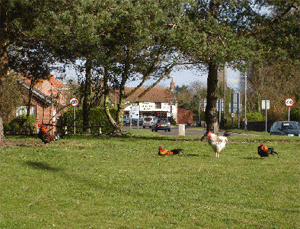 All aboard the chicken roundabout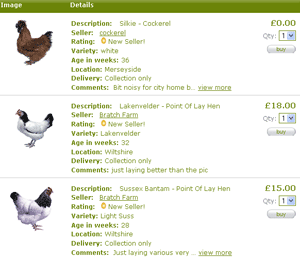 You'll find a chicken for every occasion in the marketplace.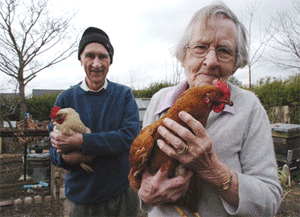 The Lewis' lives would be incomplete without their feathered friends.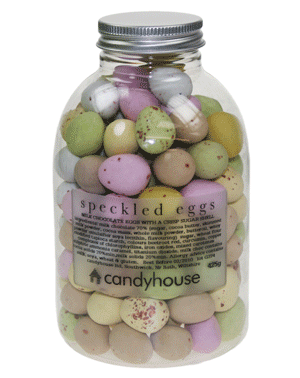 How many eggs does this jar hold? Guess to win!
Cooking Corner
I discovered a broody chicken sat in the middle of my spinach bed the other day. She had been acting strangely for a few days, throwing small twigs on her back and being less interested in food. She must have planned her escape, as I am always careful when I go into their run, making sure the gate is closed firmly behind me. Chickens and spinach mix very well if left unattended! The damage wasn't too bad, except for a few snapped stalks of the green stuff. She looked most comfortable and, quite frankly, put out at being moved. Back into the nest box she went, with an ice pack to keep her company and cool her down a bit. She lays lovely eggs and I really would like her laying again as soon as possible!
Well, Easter is nearly with us and you can't beat your own home made hot cross buns! I made mine with wholemeal flour as Barbara is dieting! Wholemeal makes them negative calories allegedly! The shop bought ones aren't a patch on these, hot from the oven with butter! They freeze well too – if you don't eat them all first.
If, like me, the piping bag is your enemy, use a teaspoon to drizzle the crosses onto each bun.
Hot Cross Buns
15g dried yeast










For the cross



For the glaze


Directions
Sift the salt, mixed spice and strong plain flour into a bowl and add dried yeast. Rub in the butter. Stir in candied peel, currants and sugar.
Make a well in the centre and add the lukewarm milk, lukewarm water and beaten egg. Mix to a soft dough then knead on a floured surface for 10 minutes or until smooth and elastic.
Put the dough into a bowl and leave in a warm place for an hour or until doubled in size.
Re-knead and shape the dough into 12 balls. Place, spaced slightly apart, on greased baking sheets, cover with lightly oiled clingfilm and leave in a warm place for 30 minutes or until doubled in size. Meanwhile, preheat the oven to 190C/GM5/375F.
To make the crosses, sift the plain flour into a bowl add the sugar and enough water to make a smooth paste which will hold its shape when piped.
Spoon into a small piping bag and pipe a cross on the top of each bun. Alternatively, cut a cross shape into the top of each bun.
Bake for 20 minutes or until the buns are golden brown and sound hollow when tapped on the bottom.
Heat the sugar in the milk and water until dissolved. Keep hot and brush over the buns immediately they are removed from the oven. Cool on a wire rack.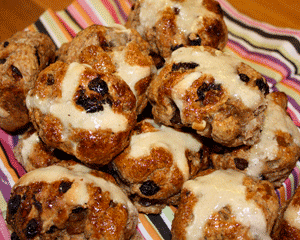 Hot cross buns that are actually healthy!
Vegging out
April is one of those unpredictable months. Yes, we are now firmly in Spring, but Mother Nature still likes to throw in a few surprises like a heavy frost, or a hail storm that is guaranteed to kill your tender seedlings that you've been nurturing lovingly for a couple of months. Quite a few of my more tender plants like courgettes, sweetcorn and pumpkins are still in pots. They like to visit the outside on a nice warm day but prefer the safety of the greenhouse at night. They'll probably go out permanently next month.
It had been a hectic month for me last month and a lot of my planned jobs didn't get done. I wanted to plant up my seed potatoes but I've only just got around to it. The chitting had certainly been active and there were some good healthy shoots so they were planted in potato grow bags, five seeds per bag and enough compost on them just to cover the tips of the shoots. I shall be earthing them up as they grow by topping up the compost with every few inches of growth, until the bag is full. That usually ensures a good spud harvest.
I have managed to get a good selection of peas and beans sown and they're looking like good strong seedlings. I'm growing four types of pea: Early Onward, Kelvdon Wonder (which is a dwarf variety), Asparagus pea and Mangetout Carouby de Maussane. I'm also growing French climbing beans and runner beans. I adore peas and beans as they produce a vast crop per seed, their flowers are beautiful and they help to fix nitrogen into the soil for your next year's crop. They're also excellent as an in garden snack!
I should be receiving my turbo toms in the post in the next couple of weeks so I'm really looking forward to seeing how they get on. My little tomato plants will probably look quite pathetic next to these turbo beasties but it'll be fun to see how their cropping power compares. With a bit of luck I'll be moving everything out into their raised beds by next month. Let's hope the weather is kind.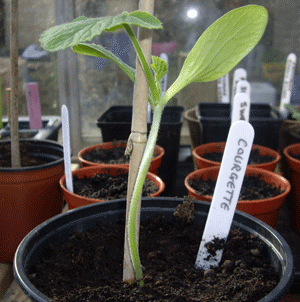 One more month of safety before being sent out into the real world.
Just look at the sprouts on those spuds.
Course Host of the week
Nikki Williams and Paul Heath
How long have you been keeping chickens?

What made you decide to keep chickens?

How many chickens do you have and what are their names?

What's your favourite thing about the eglu?

What do you like doing when you're not hosting hen parties?

Why did you decide to become a hen party host?

When was your first course and how did it go?

What do your courses include?

What's the best thing about being a hen party host?

Why should people attend a course?

It's sometimes thought that chickens are hard to keep, but they aren't. With a little bit of background information you can easily make these your new pets…so we hope to see you at a course soon!
Course Review
"Course was fun, extremely informative and excellently presented. A balanced mixture of 'hands-on' activities and listening to two contrasting voices of experience about the subject of keeping chickens and bantams. A positive promotion of chicken keeping, whilst outlining issues that may/can arise, preparing you for all events. Hot soup and sandwiches, tea and coffee to fend off the very cold weather conditions of February 8th, 2009! Thank you to both Nikki and Paul for a fantastic course, for sharing their enthusiasm and expertise so well." – Alison Oddey.
Nikki and Paul recently starred in the documentary 'Best in Show'. Click here to watch them.
Upcoming Course
Spring Complete Chicken Keeping Workshop

Click here to book now.
Gallery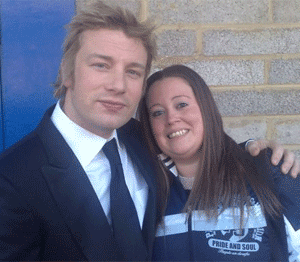 Just one of the perks of keeping poultry!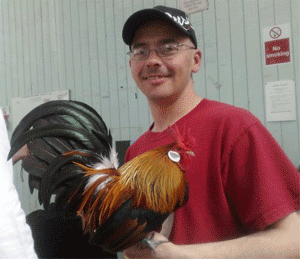 Paul is always popular with the birds…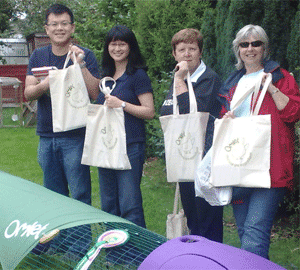 If the goody bags make guests this happy just wait until they see the buffet!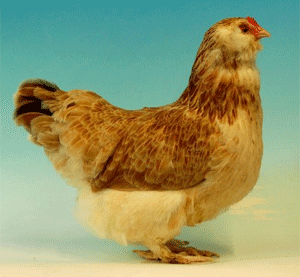 This Faverolles wins the award for professional poser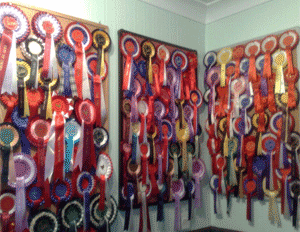 This cracking collection proves the Paul and Nikki are in it to win it… be warned!
Omlet online shop
Star Products!
Here is just a small selection, go online to see the full range.
Now make your eglu even more eye-catching with these sets of colourful stickers. Choose from beautiful butterflies and crazy caterpillars or funky flowers. Just stick them firmly onto your eglu, in whatever design you choose, for a fun and fabulous result. Great for keeping kids amused and will brighten up a dull day a treat! After 48 hours the eglu can be washed safely without the stickers peeling or fading.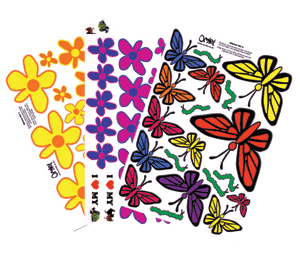 Egg Skelter Aga Green
The ultra popular egg skelter, in a brand new colour to match your aga! This is a brilliant way of storing and displaying your fresh eggs in date order. Every time your hens lay a lovely egg simply add it to the skelter, and when it comes to eating them you will know to use the one at the front, which will always be the oldest.Your eggs will be proudly on display and you will never have to waste one again! The skelter stores around 20 medium size eggs.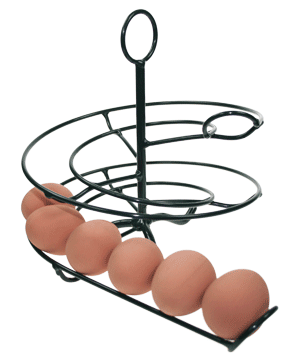 Their is an art to making the perfect soldiers for dipping in your boiled egg. How many times have you gone in for a dip only to discover your beautifully buttered piece of toast is just too wide, or, even worse, it tears just as the soldier is submerged, leaving your deliciously yolky half stuck? It's a tough world out their for soldiers and they need to be just right to survive a good dip. That's where this brilliant gadget comes in handy. Just press the plastic device into your pieces of bread, pop them in the toaster, and when they're cooked just pull the soldiers off. They will be perfectly toasted and crust free for the ultimate breakfast.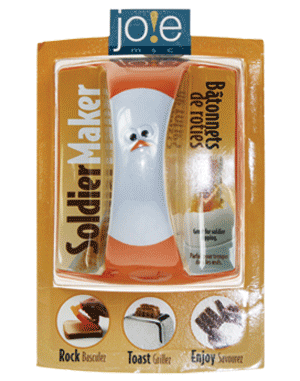 Humid Proof Salt & Pepper Shaker
This is eggcellent for anyone that likes travelling, camping and going on mountainous adventures. It's not very practical to take your everyday salt and pepper shakers with you when your climbing Kilimanjaro, you probably couldn't fit them into your rucksack for one, and if you did manage to squeeze them in they would no doubt thoroughly season all of your other items, and putting on peppery socks isn't pleasant! So you need this nifty little gadget. It keeps salt and pepper in two separate compartments, which both lock shut tightly, ensuring there will be no unfortunate spillages on your journey, and providing a humid proof barrier to your all important seasoning. Ingenius!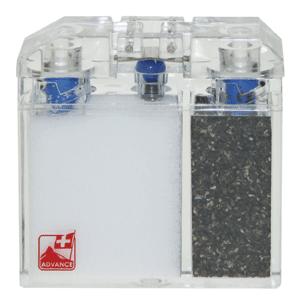 Omlet World
The USA will be eggsperiencing a very special weekend soon. The 5th annual Alabama Chicken and Egg Festival! The American's must really love their hens to dedicate two days of fun to them. It runs from the 18th-19th April and there are eggspected to be over 12,000 visitors. The highlight of the weekend has to be the Chicken Clucking Contest, but the Hard Boiled Egg Eating Contest and Egg Roulette sound very eggciting too. Maybe we should get planning our own festival for next year…
This entry was posted in Pets
---