The Omlet Winter Sale – Up to 20% off

Are you planning on finally giving up on your rotting chicken coop and getting an Eglu? Do you want to give your rabbits more space to play? Are you getting a budgie or a hamster in 2021? Or would you just like to treat your pets to something special for Christmas?
This is the time to do it! Take the opportunity to save up to 20% on some amazing Omlet products until the 1st December. Here are some of our favourites:
Eglu Cube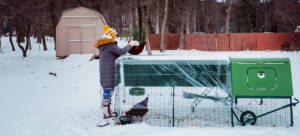 Our bestselling chicken coop Eglu Cube in green is now 10% cheaper! This revolutionary chicken coop is super quick to clean, extremely secure and really easy to adapt to your flock and your garden. This is an offer you don't want to miss out on!
Geo Bird Cage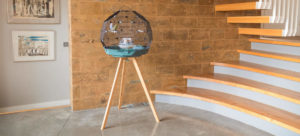 The inventive geodesic design of this cage makes it a striking feature of any home, while also providing pet birds with a practical and comfortable home. It comes with a unique no-spill feeder and drinker and two perches as standard, and can be customised with different base and mesh colours, stands and a beautifully designed night cover. Get 10% off your Geo in the Omlet sale!
Outdoor Pet Run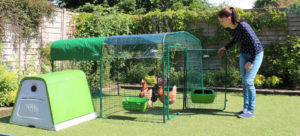 Some of our very popular Outdoor Pet Runs are now discounted by 10%; perfect if you want to connect your Eglu to a Walk in run to make it easier to spend time with your chickens, or if you want to give your guinea pigs a bit more secure space to run around on in the garden. At the moment you get 10% off all 2×2 runs, in both full and lower height.
Qute Hamster and Gerbil Cage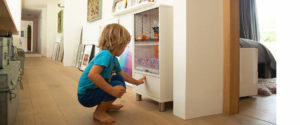 If your son or daughter has finally convinced you it's a great idea to get a hamster or a gerbil you will not want to miss out on this chance to get 15% off this amazing cage. This levelled hamster habitat lets your pets live out their natural instincts, like burrowing and tunnelling, and allows you to keep your pets' home clean and hygienic with absolutely minimal effort. The pull out bedding tray does not only mean the cage is super easy to clean, it also makes it much more convenient for your child to spend time with their furry friend!
Zippi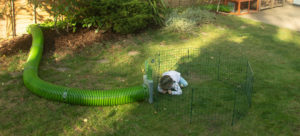 The Zippi range is a fantastic way of giving your rabbit or guinea pig a bigger and more stimulating home. The Zippi Tunnels make it super easy to connect your hutch to a run or playpen, so that your pets can run through and explore the burrow-like system whenever they like. You can extend and expand your system whenever you want, but Zippi Tunnels are now 20% off, and you get 15% off the Zippi Runs and Playpens!
---
Terms and Conditions
The promotion runs from 19/11/20 – 1/12/20. No promo code required. Subject to availability. 20% discount applies to Eglu Go Chicken Coop – Green, Zippi Tunnels, Peck Toys, Chicken Perch, Bolster Dog and Cat Beds, Dog and Cat Cooling Mats and Wooden Dog Bed Feet with Base. 15% discount applies to Eglu Go UP – Green, Qute, Caddi Treat Holder and Super Soft Luxury Blankets, 10% applies to Eglu Cube – Green, Eglu Go Chicken Coop – Purple, Eglu Go UP – Purple, 2x2x2 and 2x2x1 Outdoor Pet Runs, Fido Studio – White, Chicken Swing, Zippi Run and Playpens, Geo Bird Cage – Black or White, Fido Accessories and Boughton Chicken Coop. Offer excludes Eglu Classic, Eglu Cube – Purple, Eglu Go Hutch, Outdoor Pet Runs bigger than 2 x 2 x 2, Outdoor Pet Run Extensions, Chicken Fencing, Fido Nook, Fido Classic, Fido Studio – Walnut, Autodoor and Coop Light, Geo Bird Cage – Gold, Run Covers and Extreme Temperature Covers and Jackets, Feeders and Drinkers, Topology, Fido Sofa Frame and all other products. Omlet ltd. reserves the right to withdraw the offer at any point. Offer is only valid on full priced items and cannot be used on delivery, already discounted products or in conjunction with any other offer.
This entry was posted in Offers and promotions
---