Pet of the Month: Badger and Melanie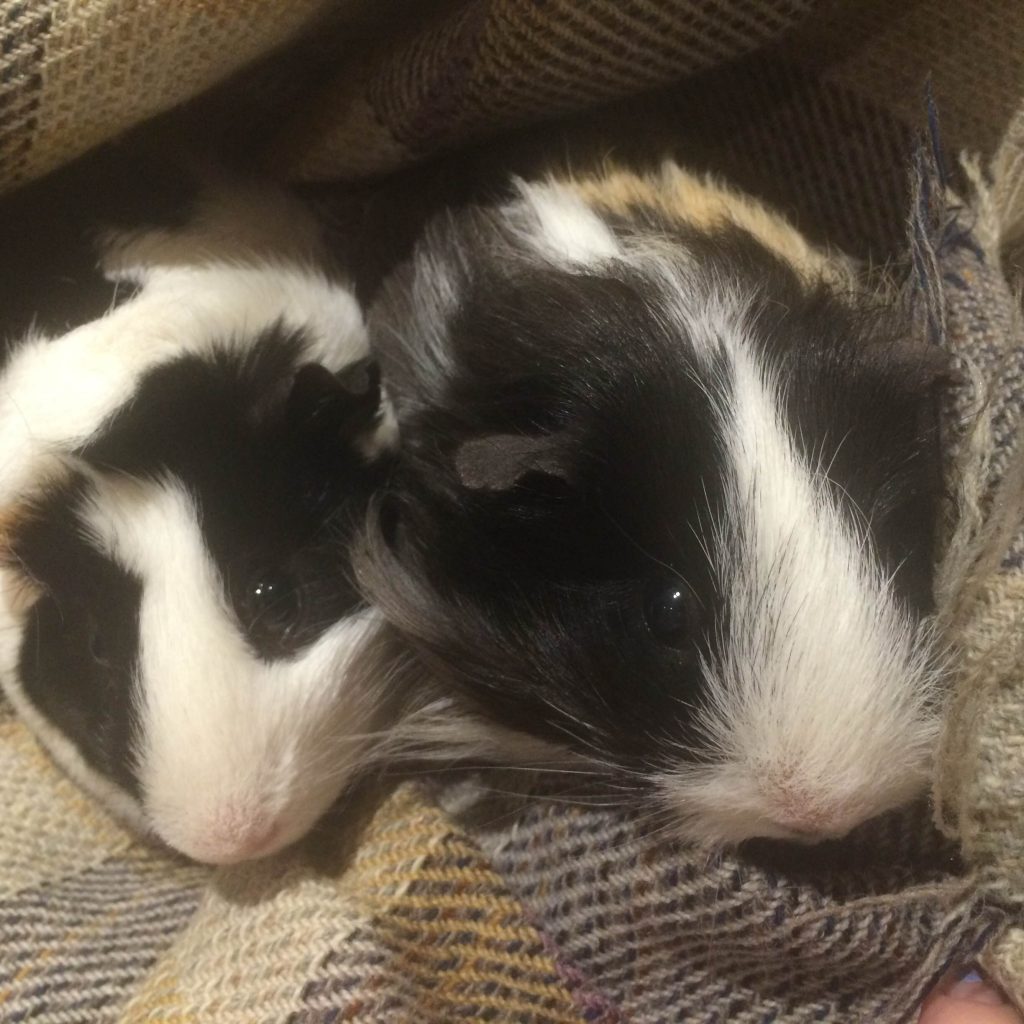 Meet Badger and Melanie, our Pets of the Month for June! These adorable Guinea Pigs belong to our Omlet Graphic Designer, Jen.
She got Badger from a pet shop 2 years ago and Melanie was from a rescue centre a year later, they've been inseparable ever since.
Jen said she was looking for a pair of pigs but felt too guilty leaving Badger in the pet shop after buying his brothers Oink and Pearl so she bought him too.
"Badger tended to get bullied though so we decided to separate him from the others and buy him a girlfriend."
"Badger is a bit pathetic and makes a terrible fuss about things but is very affectionate, Melanie is rather quite and content but does put Badger in his place when he is flapping and annoying her."
Here at Omlet HQ we find it quite difficult to tell them apart (is it Badger on the left…?) but Jen said that it's easy to tell the difference as Badger squeals all the time. He's also very smooth despite his hair lying in the wrong direction whereas Melanie is wirey, fuzzy and big.
They like hay and green vegetables and spend the majority of their time climbing up a ramp in and out of their hutch and jumping onto the roof of their sleeping pods. SO CUTE! <3
This entry was posted in Guinea Pigs
---