Top Picks from the Omlet Christmas Shop
The Omlet Christmas Shop is back and better than ever!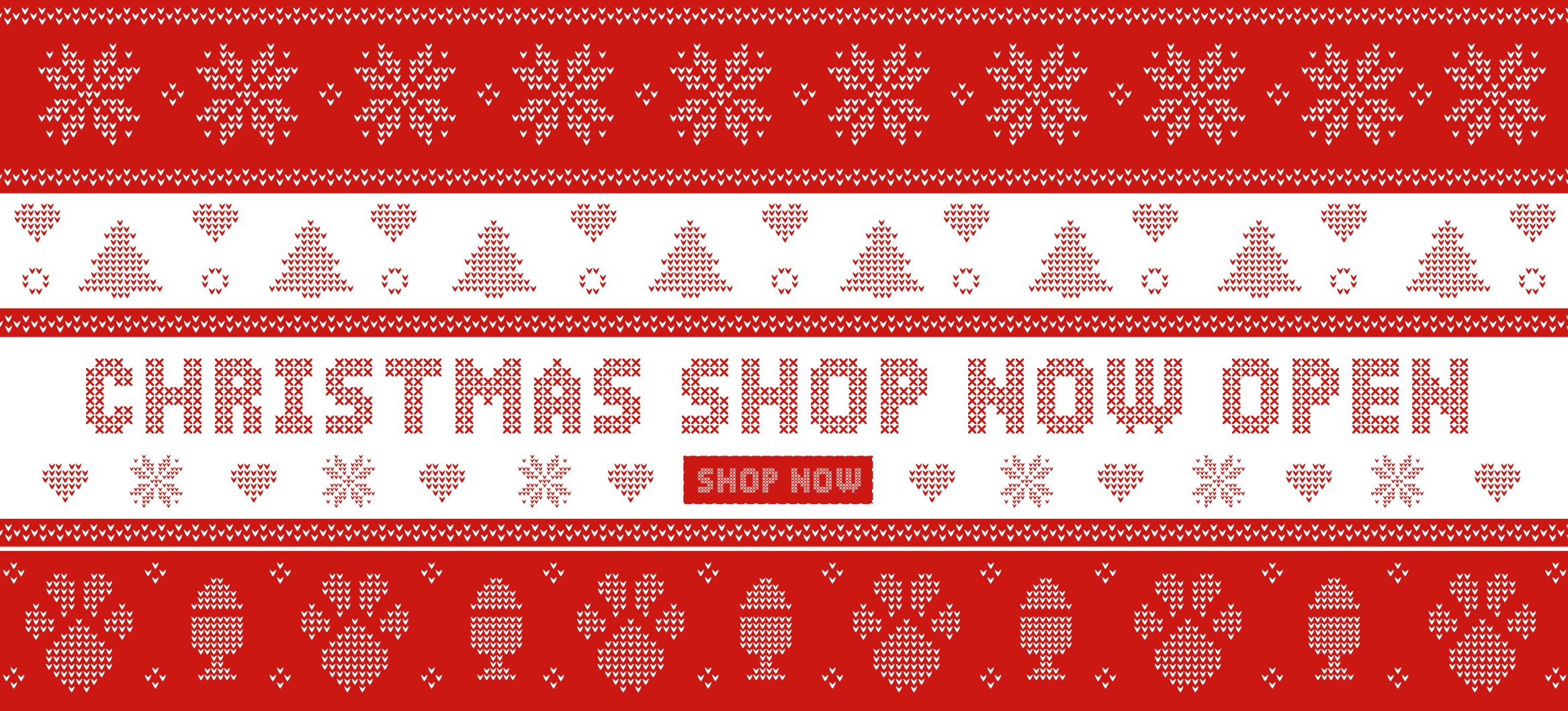 Tick off Christmas presents for your VIPs (very important pets) with the Omlet Christmas Shop and our wide range of festive toys, treats and more, for all of your beloved pets. 
Kick off the most wonderful time of year with our range of advent calendars for dogs, cats, and small animals. A fun, festive tradition which kids (and grown ups) will love sharing with their furry friends. 
For dogs, we have a wide range of delicious treats in a variety of Christmas flavours, from Turkey bites to Christmas pudding cookies, as well as fun and cuddly toys that will keep them happy in the excitement of Christmas Day! You can even keep your canine friend cosy and warm this December, with our super cute winter jumpers available in 3 sizes. 
For the feline residents of your home a wide selection of treats and toys are available, including a Grumpy Cat LED lights wand and brussel sprouts rattles for interactive play. The Deluxe Christmas Stocking makes the perfect gift for your fellow crazy cat lovers, and are also available for all other animals. 
Back by popular demand this year is our delightful Christmas Coop-pourri. Add a fresh scent of Christmas cheer to your girls' nesting area with our blend of fifteen herbs, flowers and spices, including notes of cinnamon and clover. For chickens, we also have our popular Peck Toys, Caddi Treat Holders, plus new hanging seed decorations. The new Automatic Chicken Coop Door makes a great gift for chicken keepers as it can be fitted to all wooden coops, the Eglu Cubes and all Eglu runs. 
For small pets, including rabbits, guinea pigs and hamsters, we have a variety of Christmas themed gnaws, as well as a super cute snowy igloo and a delicious celebration cake!

This entry was posted in Christmas
---