Chicken-Keeping Challenges in the Year Ahead

Backyard hens usually spend their entire lives outdoors. This means they have to cope with everything the year throws at them, from blazing summers and sub-zero winters to year-round downpours.
Being hardy birds, they take much of this in their stride. But there are still ways of helping your flock through the changing seasons.
Winter
This is the most challenging time of year for any animal living outdoors. The cons outweigh the pros, but with a little bit of help from their human friends, chickens can shrug off the excesses of the season.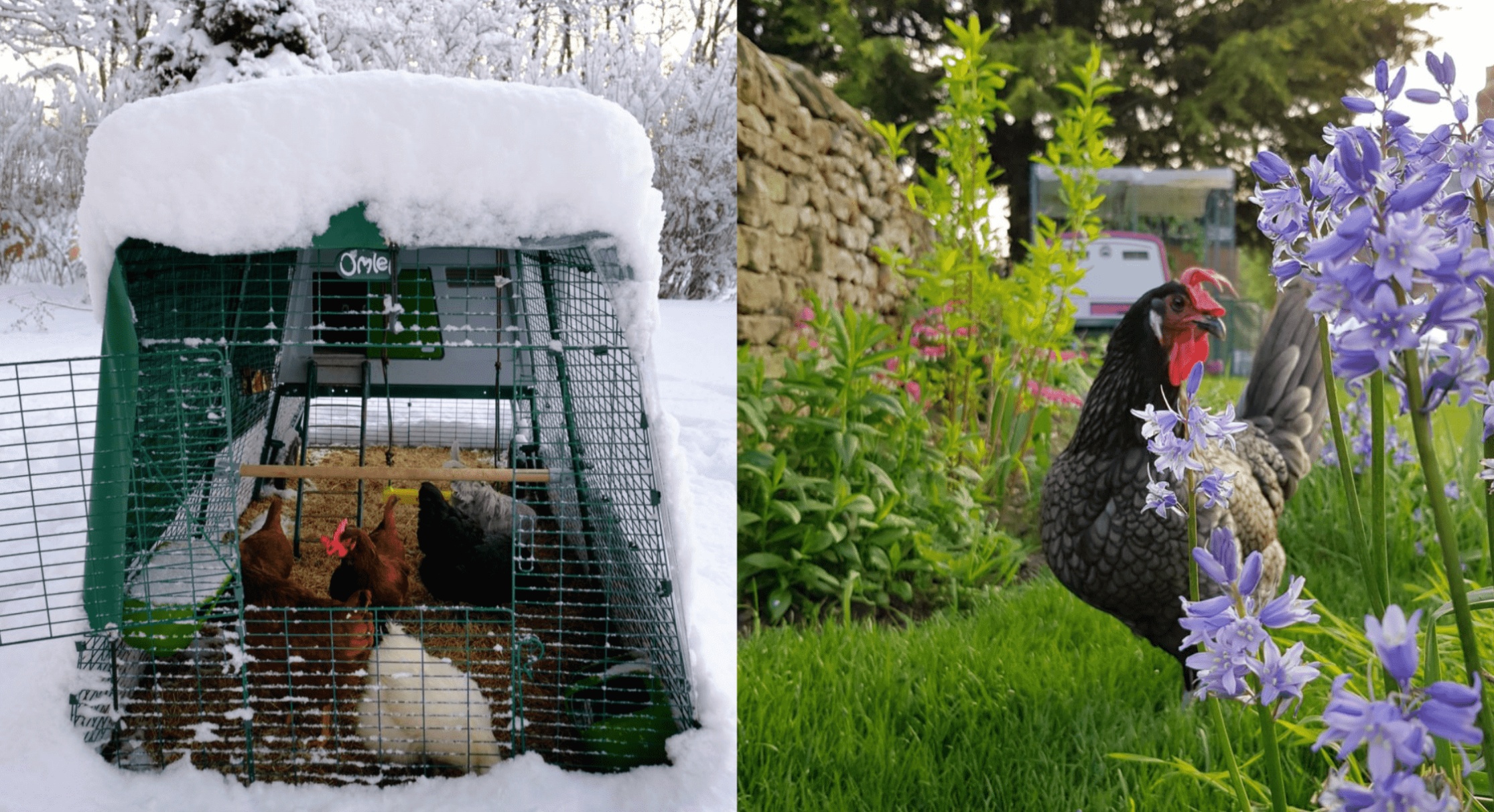 Spring
As the days lengthen, your hens will start laying more eggs. The garden comes back to life, and the chickens will find things worth scratching for in the ground.
Summer
It's amazing, having seen your chickens happily cluck and scratch their way through freezing winter, to now see them equally happy in temperatures 20-odd degrees warmer. The main problem in summer is too much sun – but with plenty of shade in the garden, your birds will love the warm weather every bit as much as you do. A chicken coop that provides shade in itself, like the space under the Eglu Cube or the Eglu Go Up, is ideal for the summer months.
Autumn
Although the summer has gone and winter lies ahead, this is actually a great season for chickens. There are lots of juicy bugs to scratch for in the still-soft ground and leaf litter. If you have any fruit trees, there are rich pickings for the birds in the shape of windfalls.
Chickens are a year-round commitment. Fortunately, they make it easy for you – these wonderful birds are pretty much happy whatever the time of year.
This entry was posted in Chickens
---