Where Should You Place Your Dog's Blanket?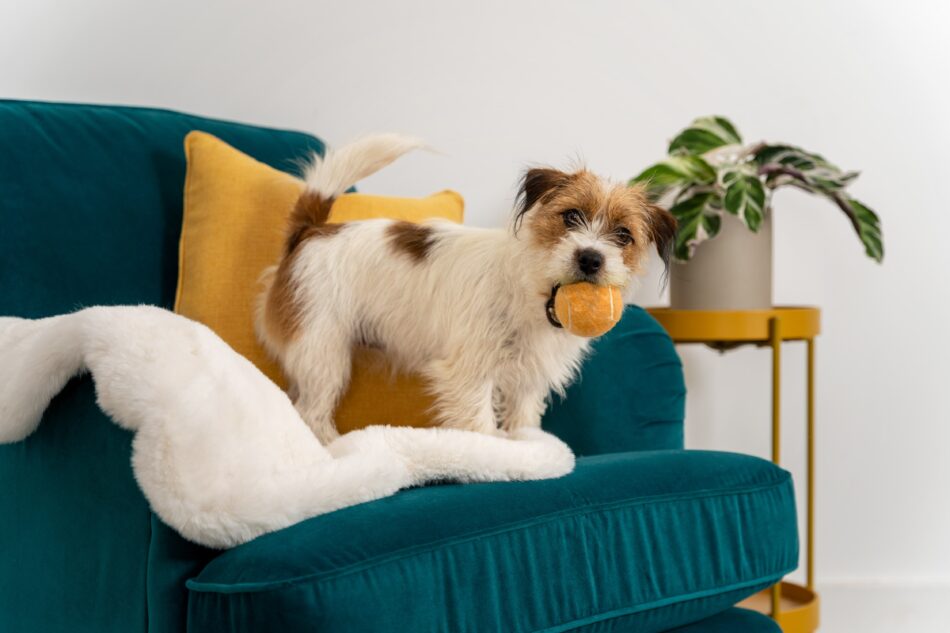 One of the best ways to relax after a long day at work or on a slow weekend morning is cuddled up on the couch under a blanket. And regardless of the temperature outside, blankets make us feel cozy and secure.
But what about dogs? Do they need blankets too? We absolutely believe they do! And it's for the same reasons we humans love them! So, where should you put your dog's blanket? We have everything you need to know on blanket placement so your dog can rest better!
Do dogs need blankets?
The short answer is, yes! Every canine should have a comforter to call their own. And while blankets are essential for keeping your dog warm, that's not the only reason they are beneficial for our four-legged friends.
Blankets also give your dog the security they need to feel safe. Why do small children always carry around their favorite stuffed animal? Because the smell and comfort of the item makes them feel secure! Dogs feel the same way!
Some dogs feel anxious or have separation anxiety, so a blanket can help comfort them to feel better. Puppies love blankets too because they are a good chewing tool to help their sharp puppy teeth! Regardless of age, any dog loves a blanket for the reassurance it gives them!
But wait! There's one more very important reason why dogs need blankets. Or rather, why your furniture needs a dog blanket! Dog blankets are a great way to protect your couch and bed from the unwanted hair and fur that will inevitably make its way all over.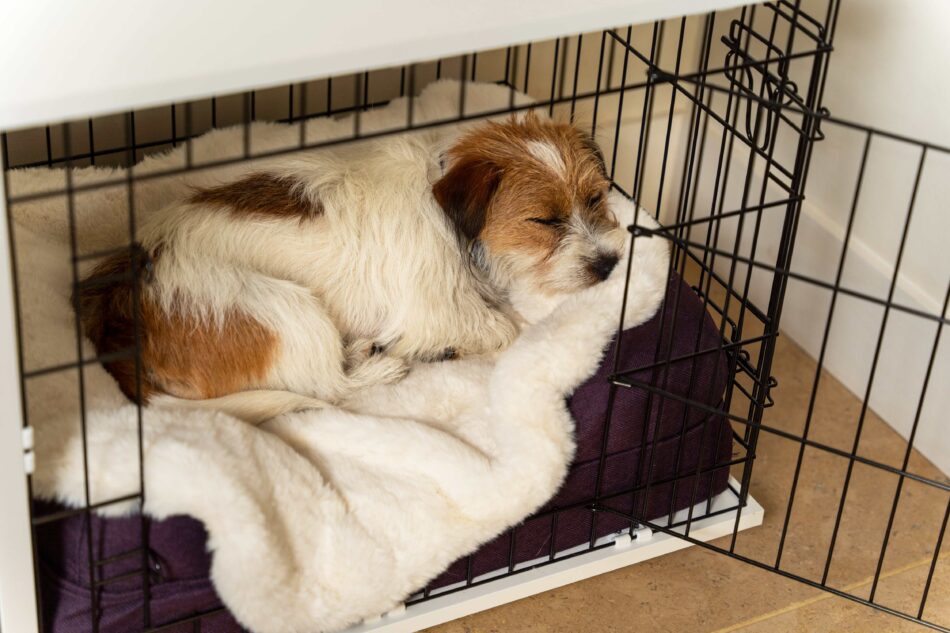 Best blankets for dogs
So can you give your dog just any blanket to lie on? Sure. But would you want to sleep on an old, torn, scratchy blanket? We didn't think so!
The qualities we like in a blanket are the same your dog likes, too – soft, comfortable, and warm. But when it comes to dog blankets, you also want to make sure you find one that's durable and easy to clean after they walk in muddy puddles!
Dogs are innately denning animals, which means they naturally seek out the comfort of a small, cosy space to rest or feel secure. Adding a soft blanket to their bed will provide them extra comfort and relaxation.
So what if there was a perfect dog blanket that was soft, durable and easy to clean designed for all dogs of different sizes and breeds? Introducing the Sheepskin Dog Blanket designed by Omlet! Upgrade your dog's sleep with this machine washable luxury blanket that is sure to be your pet's new favourite blankie!
Where to place your dog's blanket?
So where should you put your dog's blanket? Dog beds are a great place to start, but there are many more options. Let's take a look!
On your dog's bed
Sure, the most obvious place to put your dog's blanket is on their dog bed. Especially if that is the place they nap and sleep most often. On their bed, dog's will use a blanket for warmth and cuddling as they nest into their naps! And what dog doesn't love a good snuggle with their snooze?
On your bed
Are you and your canine co-sleepers? Then you definitely want to invest in a dog blanket! Not only will your dog appreciate the personal sense of comfort in having a blanket of their own, but you will appreciate keeping their fur off your comforter. It's much easier to wash a dog blanket daily then it is a large bed cover!
On the sofa
If your dog is a lazy lap lounger that likes to lie on the sofa all day, then a dog blanket is an absolute must! Let's be honest, you love your dog like family, but you don't want to look like you're wearing them! Instead of covering your pants in dog hair after sitting on the sofa, get your dog covered in a blanket and let the fur be gone! And if you are trying to train your dog to find a new spot to snooze other than the sofa, get them a bolster dog bed that will look and feel like their own canine couch!
In the car
Traveling with your dog can be lots of fun! But for some dogs, car rides can also cause lots of anxiety. One of the greatest qualities of the Sheepskin Dog Blanket designed by Omlet is that it is lightweight and easy to clean, making it your dog's ideal travel companion! And having a scent from home, like a well-loved dog blanket, will ease your dog's stress level in car rides!
Next to food and water, dog blankets are one of the most essential items you can buy your furry friend! Not only do they provide the warmth and comfort they seek, but they can be the sense of security that many pups need. Whether on the bed, on the sofa or on the go, your dog will be happier with a dog blanket!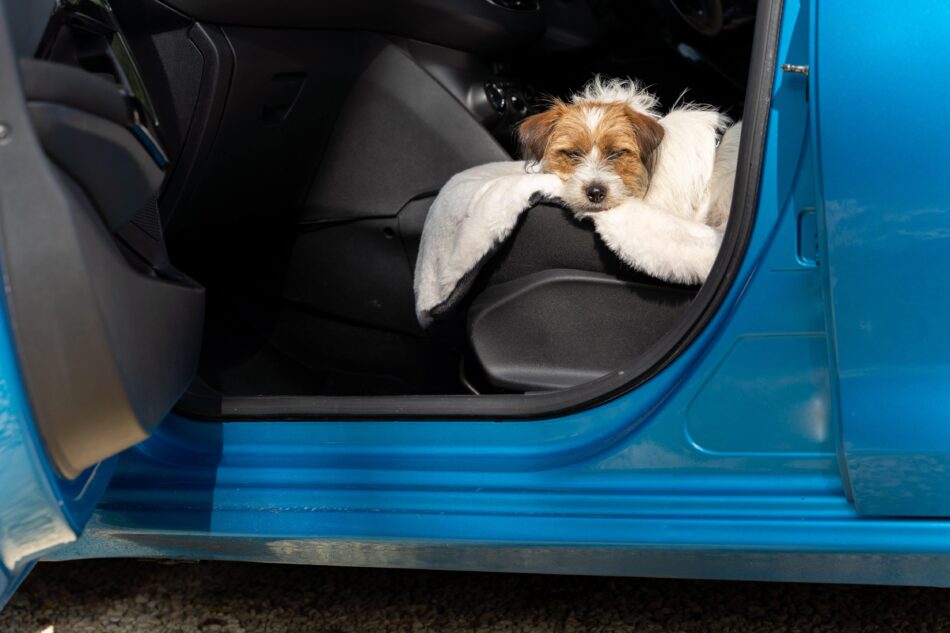 This entry was posted in Dogs
---