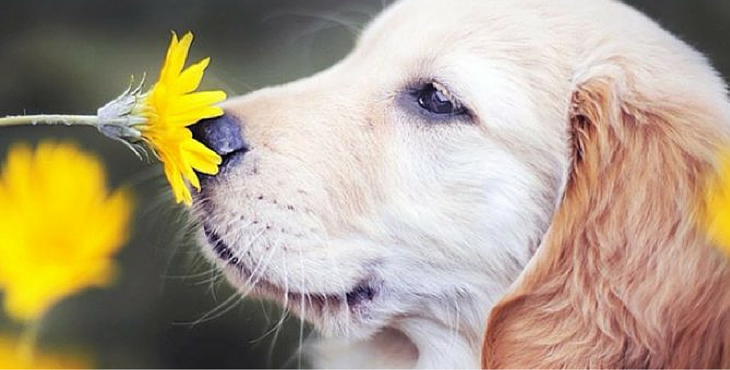 As the pollen count in the UK has begun to rise in the recent weeks, us humans are not the only ones suffering from hayfever. Your pets can also struggle with the allergy so here are some top tips to reduce the side effects.
If your dog likes to run through fields and flowerbeds or roll about in the grass, you might want to think about keeping him or her on a lead for your walks.
Keep your pets well groomed throughout the pollen season. This includes keeping their coats short and giving them weekly baths to make sure there's no pollen lingering.
Don't forget to wash their beds as well, too often people concentrate on the animal and not on its habitat. We would suggest a weekly deep clean of all bedding and comforts to remove any excess pollen.
No comments yet - Leave a comment
This entry was posted in Dogs on June 29th, 2016 by admin
---