Brinsea Incubator Offers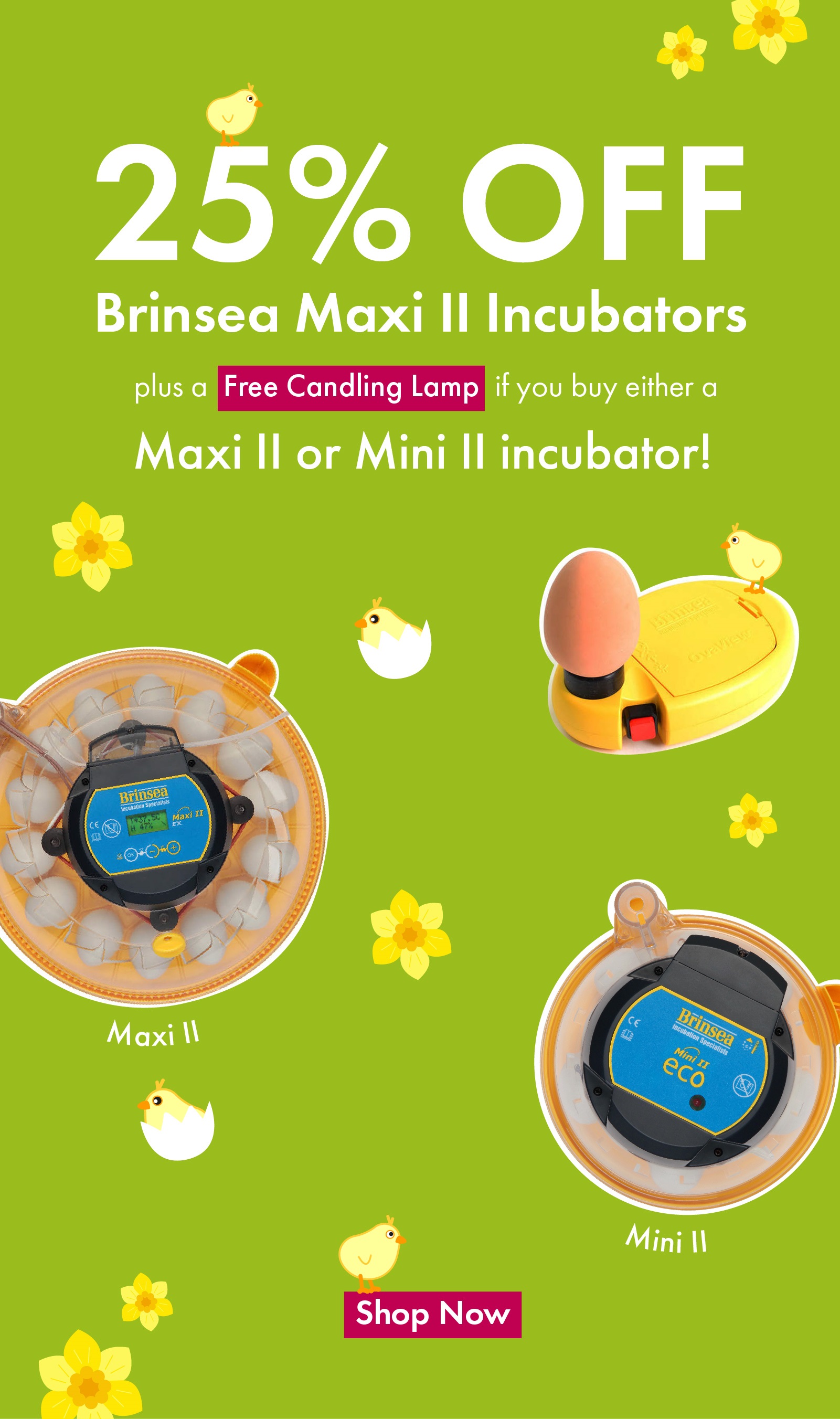 Free Gift: Brinsea Ovaview Candling Lamp worth £22.99
The Brinsea Ovaview Candling Lamp magically reveals what's happening inside the egg as the baby chick develops.
Childrens will be amazed to see the chick begin to appear from a little dot, through to the heart developing and right up to before it hatches out.
Terms and Conditions:
Free Candling Lamp Offer is valid from 28/2/2018 for a limited time. Free candling lamp (worth £22.00) is only valid when buying the Brinsea Maxi II range or the Brinsea Mini II range. No promo code required. The free gift will automatically appear in the shopping basket when the incubator is added to the basket. In addition to this, there will be 25% discount off the Brinsea Maxi II Ex and Brinsea Maxi II Eco Incubators. The prices have been discounted on the website. Subject to availability. Omlet ltd. reserves the right to withdraw the offer at any point. Offer cannot be used on existing discounts or in conjunction with any other offer.
This entry was posted in Offers and promotions
---