Crate Training Tips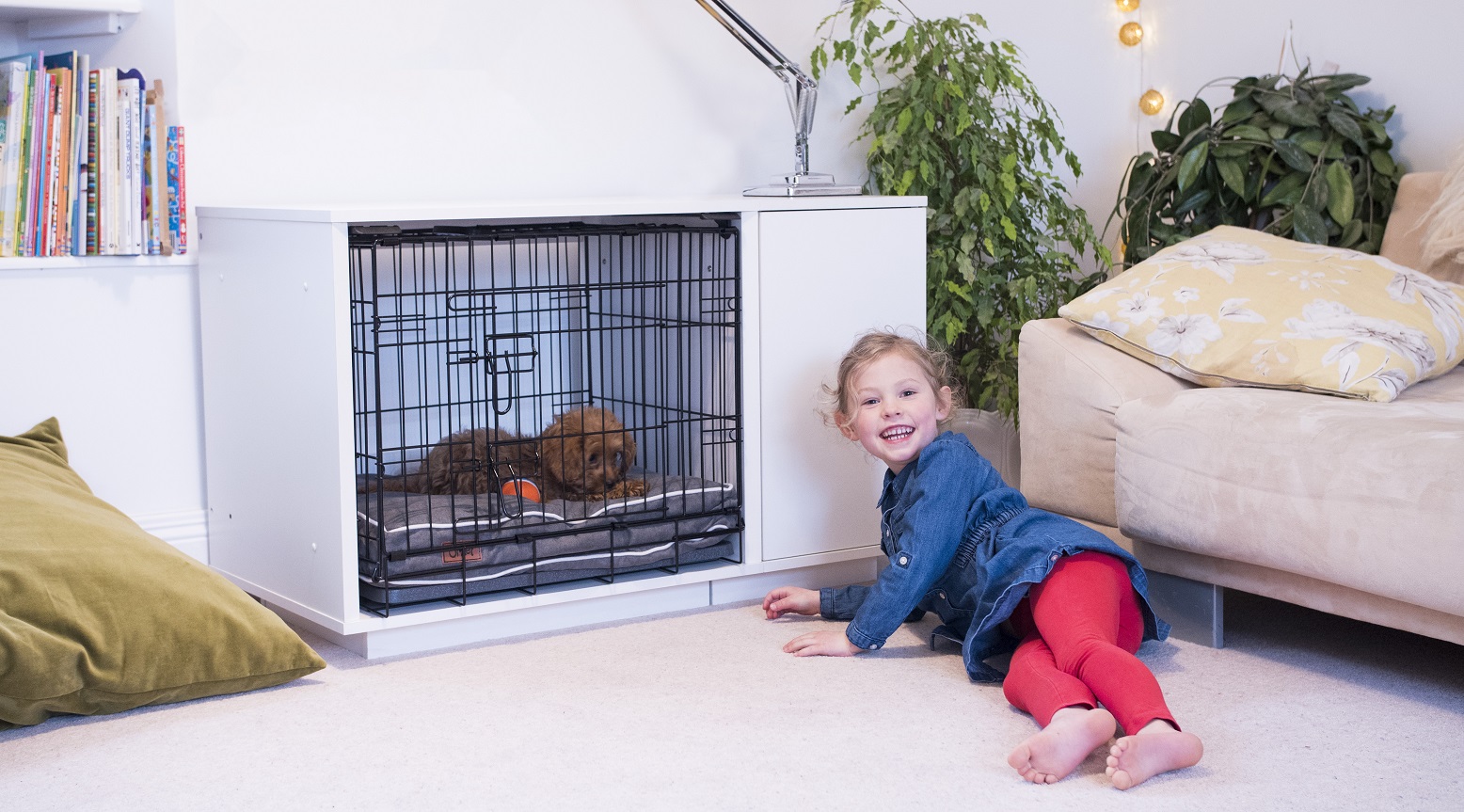 Why Crate Train?
It's very common for people to assume that crate training is cruel and that dogs don't like small spaces, but it has been shown that dogs love a calm, safe place that they can rest in and call their own. A dog crate offers a place to train as well as a place to sleep at night. It offers security from loud noises like fireworks and thunder, and a place to snooze after a long and tiring walk.
Crate training is an important process in your dog's life, and is really helpful with toilet training your dog, so you'll want to make the experience enjoyable for both you and your pet. The key thing is to make sure that your friend is happy and comfortable in their crate. There are a number of things that you can do to reinforce the idea that this is a nice, safe space for your dog to be in.
Here's 7 reasons why crate training is important for a new puppy:
Security:
Appeals to a dog's instinctual desire for a den-like structure.
Self-confidence
Sets a puppy up for success by reducing wee and poop accidents.
Self-reliance
Prepares a pup for handling alone time.
Privacy
Serves as a time-out device for pups and owners needing breaks.
Behavioural Health 
Discourages and reduces separation anxiety in many cases.
Practicality 
Gets pups used to confinement that may be required at the vet's, the groomer's and during car trips.
Transport Device 
Contains a pup if he is injured and his mobility must be limited.
Make crate training an enjoyable experience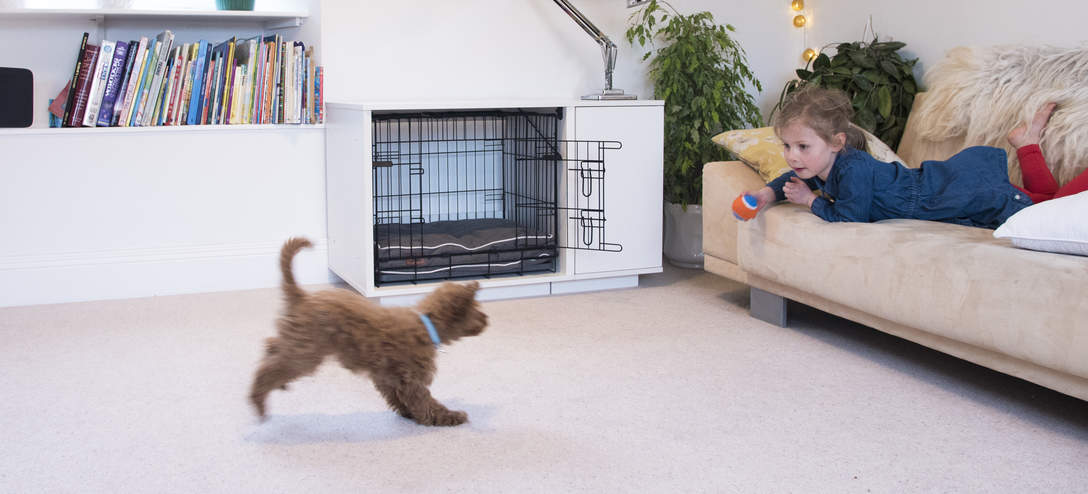 Create a positive association with the crate using food and treats. Start feeding your dog near to the crate, and perhaps even put treats in the bedding. This way the idea of food, which is positive, will be associated with the crate.
Use a blanket. Covering the top of the cage will give it a more solid, den-like appearance, and may make some dogs more comfortable with using it.
Crate train slowly. You need to be patient with your pet, as this can be a bit of a difficult concept for them to grasp. If you rush training, it's unlikely to stick, and this can create frustration for the pair of you.
You can secure a traditional dog crate in the Fido Nook when you are puppy training. Using the innovative quick release lock you can remove the dog crate whenever you want to transform the Fido Nook into the ultimate luxury dog kennel.
This entry was posted in Dogs
---