Why Your Dog Needs Its Own Doggy Den
We all have our bolt holes – that little space in the home with our personal stamp on it. It might be a bedroom, a hot bath, a study, a garden shed, or just a comfy chair. The important thing is that it comes with an unwritten message: Do Not Disturb.
Dogs are no different. When the stress levels rise, or when the busy day demands some down time, they need a den, a cosy corner that they can call their own.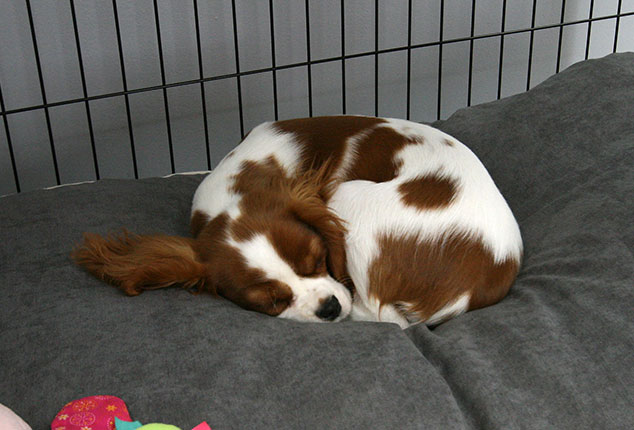 Why the Crate is Great
Many dog owners don't consider buying a crate. This is a missed opportunity, as crate training sets up a young dog for life. It gives your pet an appropriate sense of territory and personal space, and speeds up toilet training.
A crate also acts as a cosy corner and personal space. It's important to realise how easily a dog can become uncomfortable in the home. Some are more panicky than others, but all dogs will experience some level of anxiety when unexpected things happen.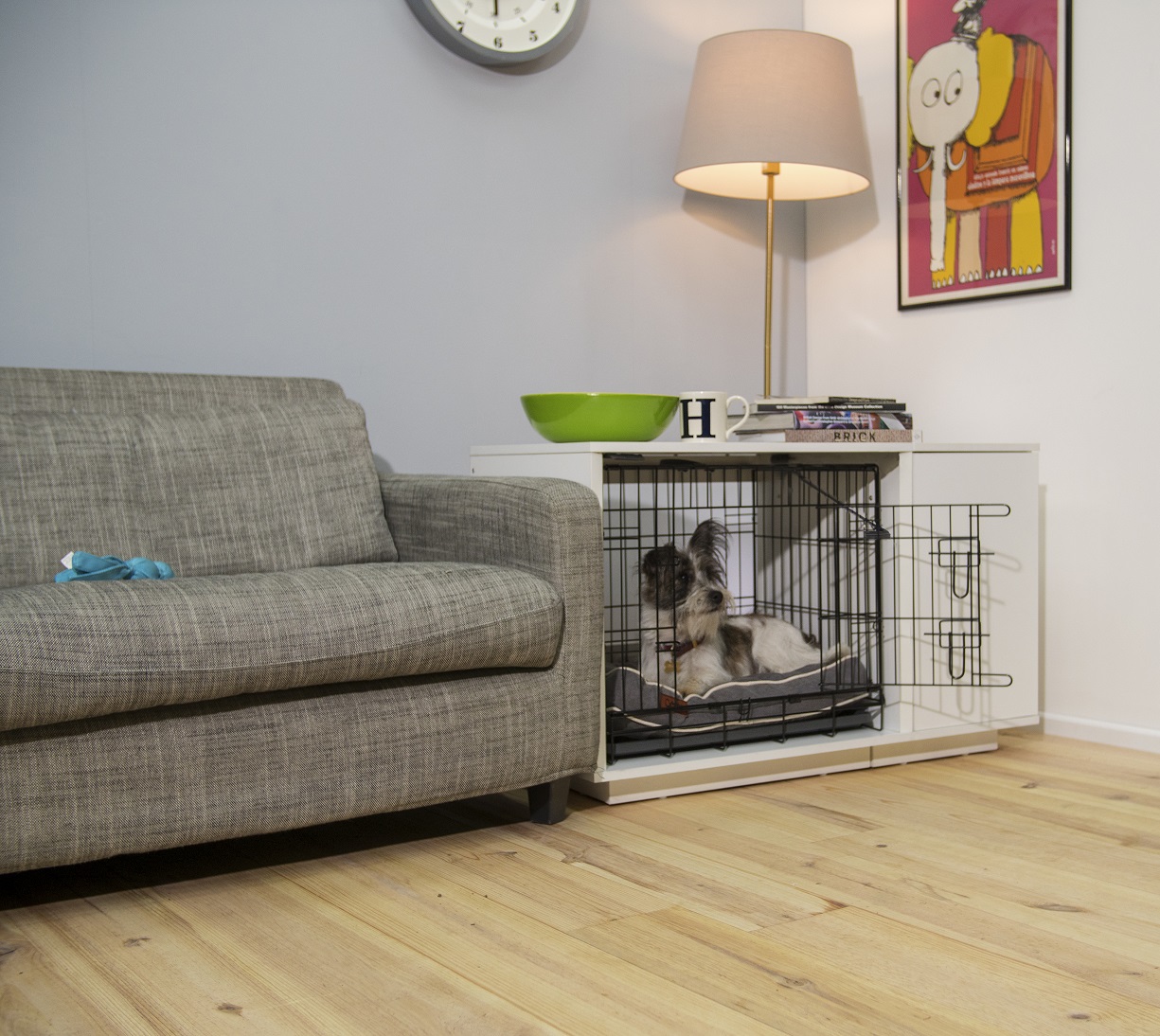 This can include loud noises, changes in routine or the sudden arrival of strangers. The brains of dogs and humans alike react to undesirable situations by flooding the body with the "fight or flight" stress hormone cortisol. A constant flood of cortisol has a negative effect on an animal's health; while opting for "fight" rather than "flight" has obvious hazards all dog owners want to avoid.
A crate provides the "flight" option – somewhere to run to and escape the source of anxiety.
How to Spot the Signs of Stress
Humans communicate stress easily. Dogs do the same, but mainly through body language. Here's what to look out for:
The stress yawn – sometimes accompanied with a whine

Panting for no obvious reason

Growling

"Cringing", with tail low or tucked between the legs

Stiff body posture

Ears pulled and held flat against the head

Turning away and avoiding eye contact.
Part of the Furniture
The crate alone won't stop your dog woofing at loud noises and growling at strangers. He will need training sessions too. Without these, he might simply run to the bolt hole and continue to bark.
Combined with training and desensitising, though, a crate can be a real life saver. But that doesn't alter the fact that a great big cage plonked in the living room isn't necessarily going to blend in with the rest of your décor.
It was this tension between the necessity of a crate and its intrinsic ugliness that inspired us to design the Fido Nook. It's a piece of stylish furniture, complete with a wardrobe section for doggy bits and pieces, into which a crate can be placed. With the crate removed, the Fido Nook is still a lovely piece of furniture, and, more importantly, provides a comfy kennel space – your dog's own special home within the home.
The Fido Nook will de-stress your dog in style. Bolt holes have never looked so good!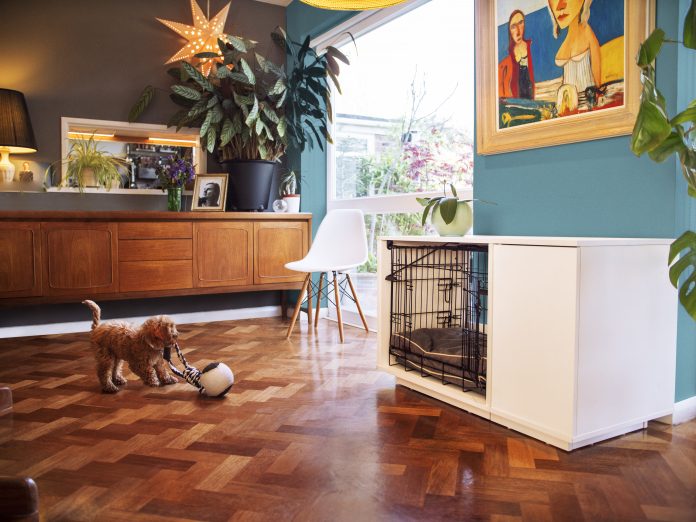 This entry was posted in Dogs
---