How to train your dog with a clicker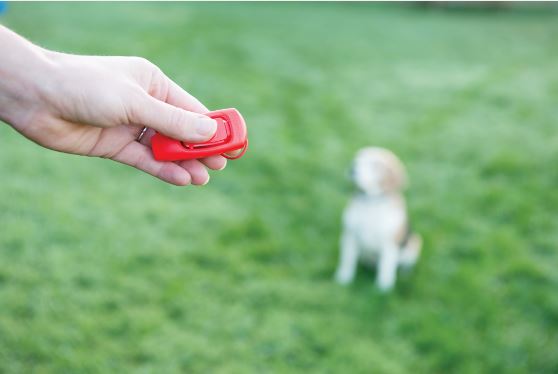 What is a clicker?
A clicker is a little box with a button that gives a "click" sounds once pressed, In the '50s it was mainly used as a training device for dolphins and cetacean, but it quickly became extremely popular among dog trainers.
Why use a clicker instead of just voice commands?
Using only voice commands to train your dog can be quite challenging and confusing. The same word can be pronounced with different intonations and used in different contexts, while a clicker always produces the exact same sound, giving you the opportunity to train your dog in an efficient and straightforward way.
The basics:
Arm yourself with patience
Choose a suitable training place, without many distractions for your dog
Start the training when your dog is still hungry, otherwise the treats won't be much of an incentive
Make sure your dog has already peed so you can have its full attention
Step 1: positive reinforcement (clicker, treat)
The clicker wants to be a training device based on positive reinforcement. With clicker training you want to encourage and reinforce a particular positive behaviour rather than punish your dog's "bad" actions. As a first step, you will need to teach your dog to associate the sound of the clicker to a prize. Click the device and immediately offer a treat to your dog. Repeat the action for around 10 times then take a break. Repeat this at various times during the day and in different places so that your dog will associate the clicking sound to the receipt of a treat, regardless of the location.
Remember that the "click" sounds becomes a promise, so if you click the device by mistake you'll still need to treat your dog.
Step 2: teaching the action (command, action, clicker, treat)
Once your dog learns that for every "click" sounds he gets a treat you can start the proper training. For instance, if you want to teach your dog the command "sit" you will need to command the action with a specific word and gesture of your choice (and that will always stay the same). As soon as your dog sit, immediately press the clicker and give him a treat. Repeat the cycle "command-action-clicker-treat" until your dog has learnt it.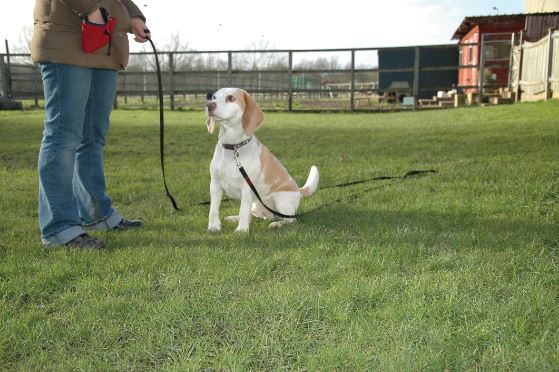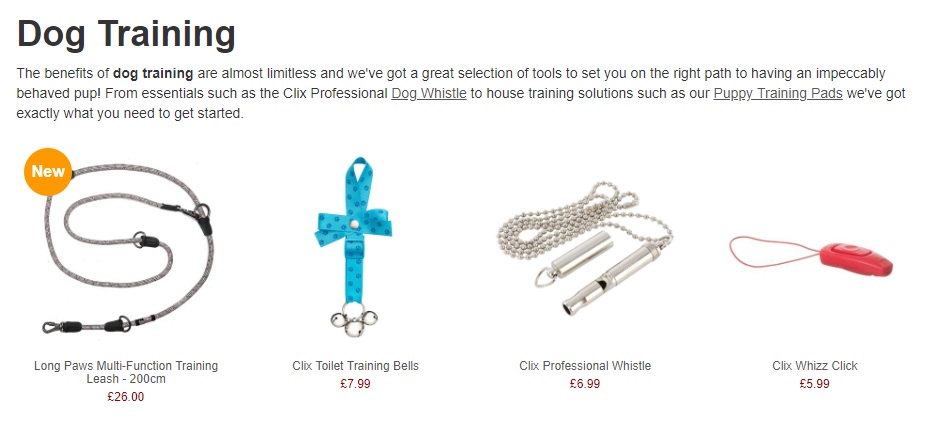 If you're not confident or not sure you can train your dog with a clicker, do contact a professional dog trainer.
Resources:
https://www.companyofanimals.co.uk/brands/clix-training
https://www.petsafe.net/
Immagini prese da The Company of Animals UK
This entry was posted in Dogs
---