The Danish Championships for Guinea Pigs 2018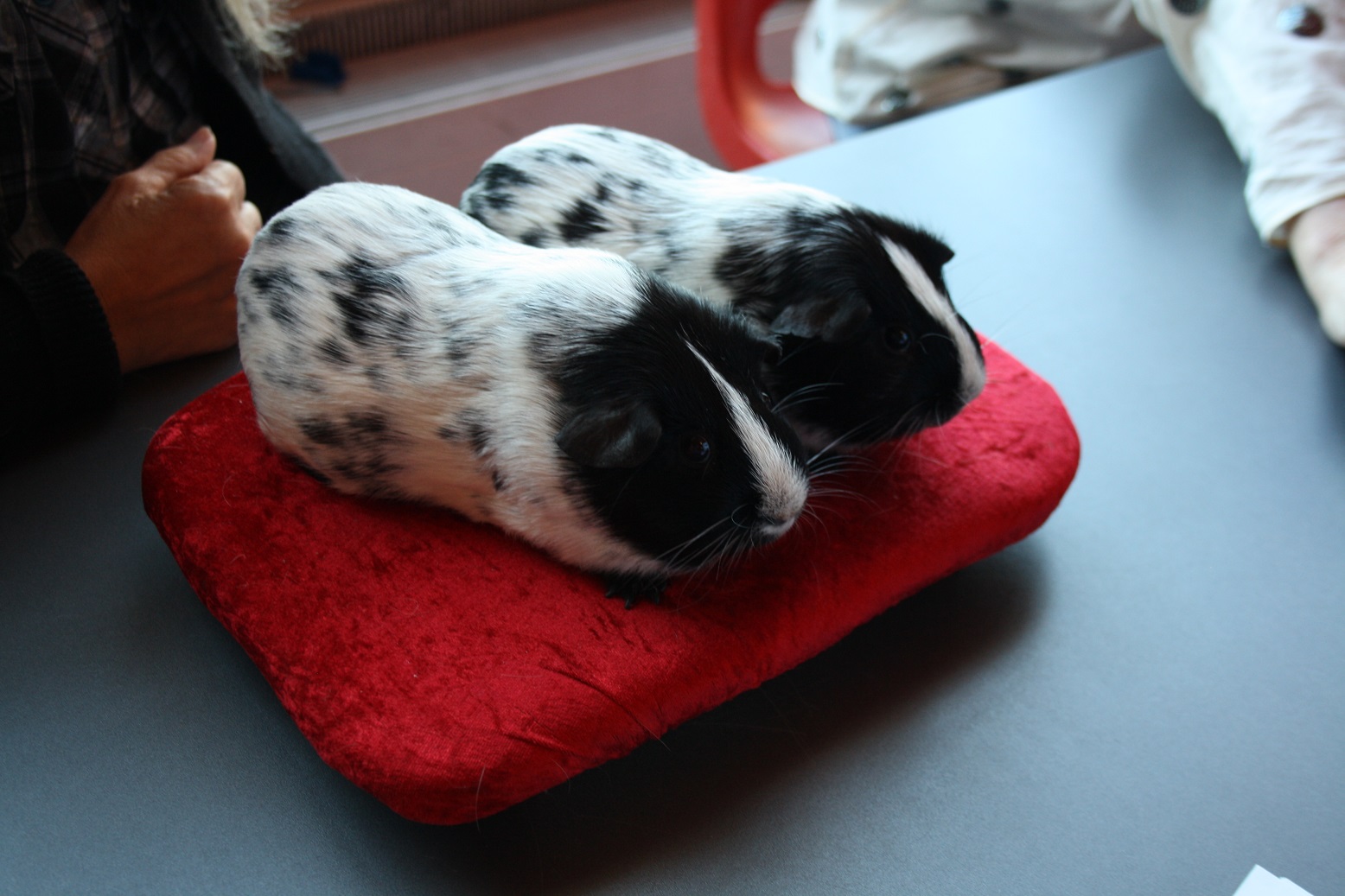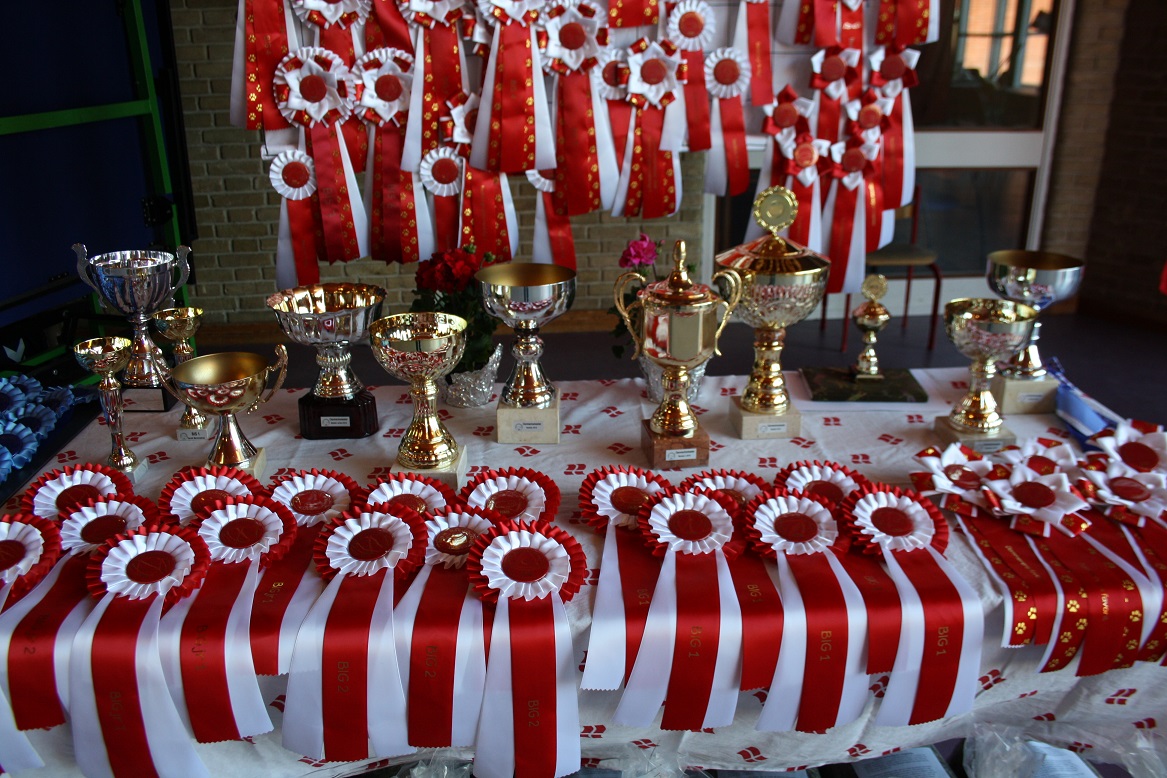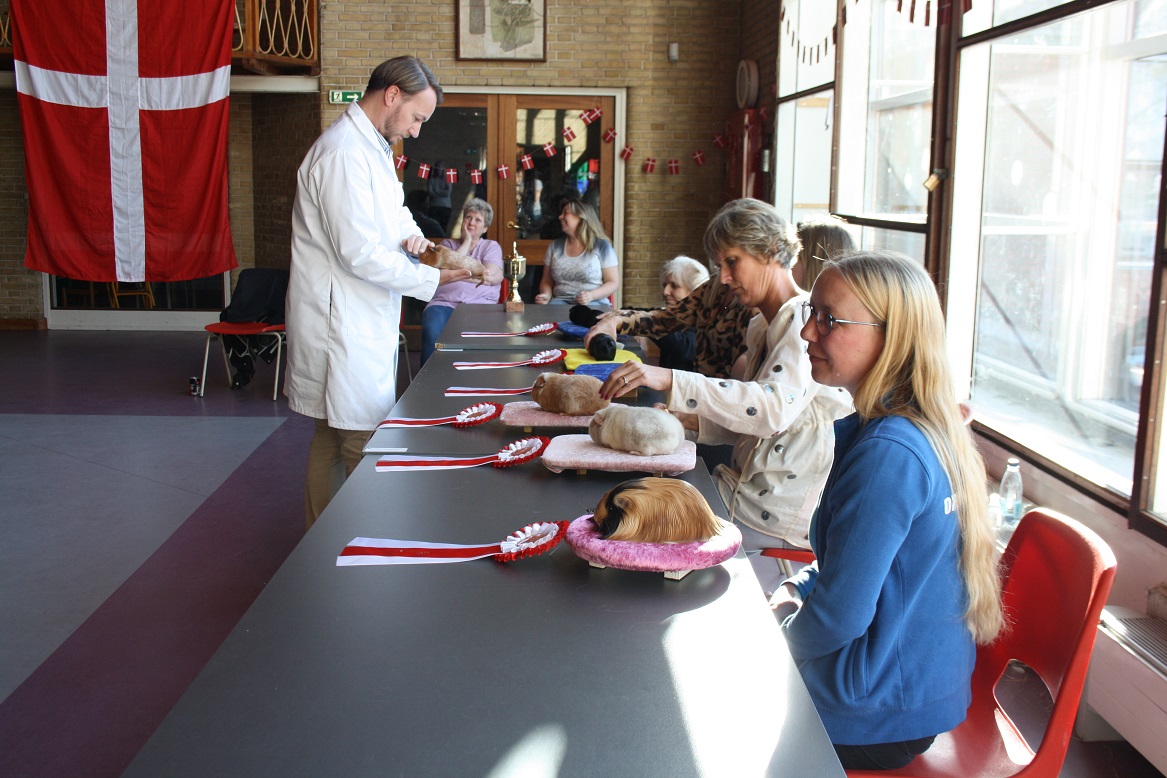 Last month, the Danish championships for guinea pigs were held in Copenhagen.  The championships were hosted by Dansk Marsvineklub (The Danish Guinea Pig Association). The association's purpose is to spread knowledge about the animals, and how to best care for and feed them and shows are held throughout the country where members meet up and exhibit their animals.
There were 3 main classes:
Pure bred: Judged by the standard for each breed, for example whether the hair is properly coloured, if the eyes and ears are large and are placed correctly etc.
Pets: All animals are welcome and emphasis is placed on the animal's general condition, well-being and temperament. Denmark is known for the best pets throughout the Nordic region. We will return to this point…
Juniors: A class for exhibitors under the age of 15. Same requirements as for the pets class, however, here emphasis is also placed on the interaction between children and animals and the child's knowledge of the daily care
In addition, there are also some "for fun" competitions:
Dress up competition
Cucumber eating 
Weight competition
WINNER OF THE DRESS UP COMPETITION
The winner of the dress up competition was 5 month old Bluebells Teddiursa who was dressed as a dinosaur!
Here's some of the other dress up entries!
WINNER OF THE CUCUMBER-EATING COMPETITION
How did you prepare for this competition?
"The animals feel safe with us – this is the theory. They feel so safe when we're standing down there at the table. So they come to us and because they know we're there and looking after them, they just dare to sit and eat and relax. Even the little one there who's 2 months old, he was number 3 in the competition. We were number 1, 2 and 3 – and that happens almost every time. We take the guinea pigs up and feed them every day, they're real pets! So you could say that we are practicing every day."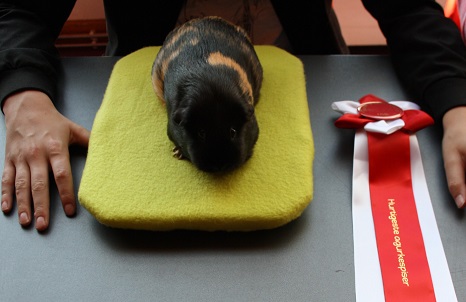 You can learn more about Guinea Pigs by reading the Omlet Guinea Pig Guide here
This entry was posted in Guinea Pigs
---