Treat your pet before summer is over and save £10 when you spend £40 on pet accessories until the end of August! Discover our top picks below and use discount code 10OFF40 at checkout!
---
CHICKENS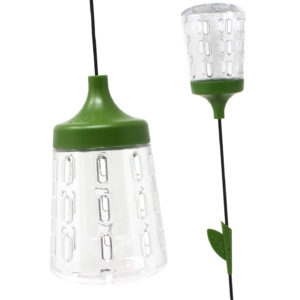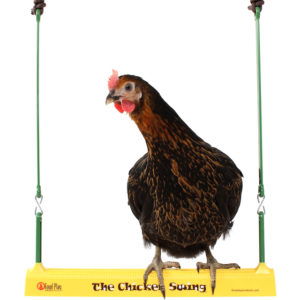 Peck Toy
Omlet's Pendant and Poppy Peck Toys are the great new interactive feed toys your chickens have been waiting for. They combine fun, enriching entertainment with a tasty and rewarding flow of treats. The Peck Toy can be filled with corn, chicken feed, mixed grit or any other combination of your flock's favourite hard treats. Once filled it is guaranteed to become the centre of attention!
High-Vis Chicken Jacket
Omlet's chicken jackets are great for keeping your chickens warm, dry and clean when out and about on the building site (your garden). Newly rescued battery hens whose feathers are a little sparse or hens who have recently moulted will appreciate the jacket's extra warmth and, of course, it goes some way to protecting a semi-naked chicken's modesty!
The Chicken Swing
Ideal for hanging in any chicken coop, enclosure or chicken run, The Chicken Swing is a great hen toy that will reduce boredom and keep your pets hentertained. They'll love being able to hop up as they please, stretch their wings and swing back and forth above their pals. Synchronised swinging is also very much acceptable, should your chickens decide to share their new toy.
---
CATS AND DOGS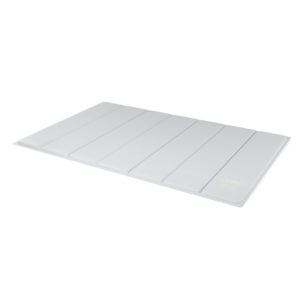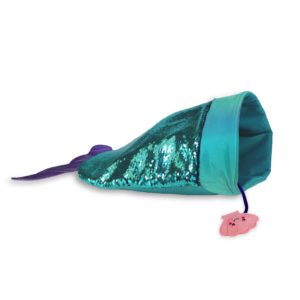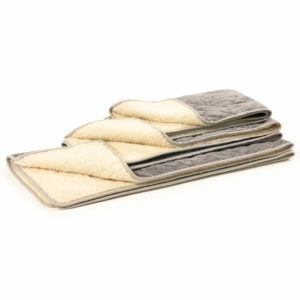 Omlet Cooling Mats
The Omlet Cooling Mat provides a cool surface for pets to relax on in the hot summer months. The self-cooling gel provides hours of comfort without the need for refrigeration. If the cooling effect wasn't luxurious enough the mat also has a layer of deluxe memory foam to sooth your pet. The mat can be placed directly on a floor, or integrated into the Omlet Bolster Beds by tucking the mat neatly under the bolster cushions.
Kong Play Spaces SeaQuins for Cats
KONG Play Spaces SeaQuins entices curious cats to explore inside a glittering mermaid-themed crinkly sack that encourages and rewards burrowing instincts. Uniquely designed to stay perched open, this toy fulfills natural hiding needs while supporting engaging stalk and grab play. The dangling shell toy invites bat and capture fun while the reversible sequins and soft plush textures provide multiple textures for multiple ways to play.
Luxury Super Soft Blanket
Upgrade your pet's nap time with this luxurious Plush Blanket. This super soft throw can be used to turn any spot in your house into a peaceful and comfortable sleep haven for your pet. It protects sofas, carpets or car seats from pet hair and dirt. And you can add it to your pet's existing bed for extra cosiness.
---
RABBITS & GUINEA PIGS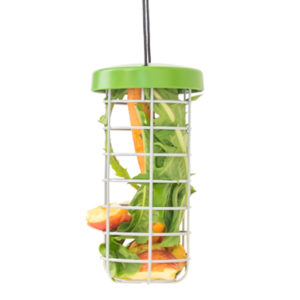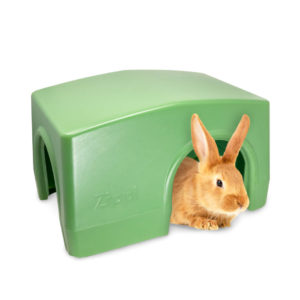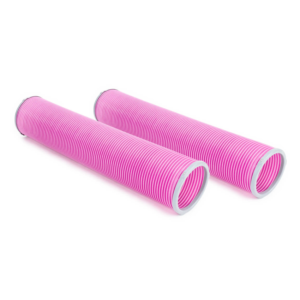 Caddi Treat Holder
Keep food off the ground and entertain your pets at the same time with the new Caddi Treat Holder from Omlet. The ideal way to feed fresh fruit and vegetables to your rabbits or guinea pigs, the Caddi Treat Holder keeps food off the ground which is healthier for your pets, improves run cleanliness, reduces food wastage and keeps pests away. It also makes an excellent rabbit hay feeder.
Zippi Shelter
Add a brilliant new Zippi Shelter to your pet' run and watch as they pop in one door and out the other. Rabbits and guinea pigs have a natural instinct to seek a hidey hole and the Zippi Shelter is perfect for providing protection from wind, rain and sun whilst offering a place where they can feel secure, settled and relaxed. The Zippi Shelter is also a great place for your rabbits to get a better view by hopping on top of the shelter and surveying their surroundings.
Play Tunnel
Give your pets a new and exciting way to exercise with the Omlet Play Tunnels, the perfect small animal tunnels for your pets to hop about to their heart's content. Designed to mimic a burrow in the wild, our Play Tunnels are a great addition to your pets' run. A really unique feature, the rings also allow the tunnels to connect to the Zippi Shelters. By creating an animal tunnel with a room at the end you are giving your pet an amazing nature like warren to explore!
---
HAMSTERS AND OTHER SMALL ANIMALS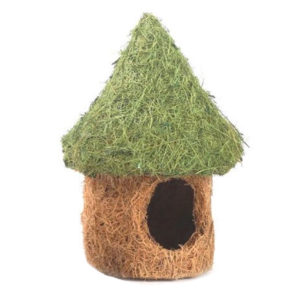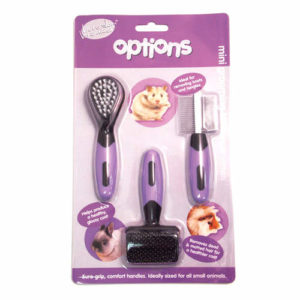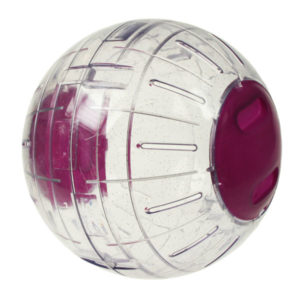 Nature First Tiki Hut
Natures First Tiki Hut is an ideal hideaway for small animals to explore and retreat to. Made from 100% coconut fibre, it is completely safe for your pets to nibble and gnaw at.
Options Small Animal Mini Grooming Kit
Options Small Animal Grooming Kit contains three great tools which you can use to groom your pet. Use the coarse teeth of the double-sided comb to tease out knots and tangles before finishing with the fine teeth on the other side. The mini slicker is ideal for removing dead and matted hair, especially from the undercoat while the soft brush can be used to finish the coat and promote a healthy shine.
Glitter Exercise Ball for Small Animals
Although your hamsters and gerbils will be very happy in their Qute, you may want to let them stretch their legs and explore their surroundings every now and again. It's probably not wise to let them run around the house freely, but by putting them in an exercise ball they will be able to have a jolly old time exploring, without getting lost.
---
BIRDS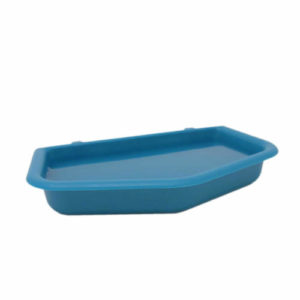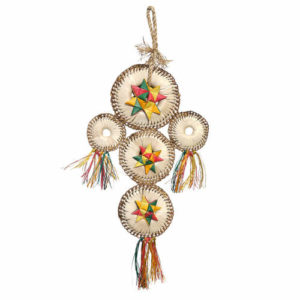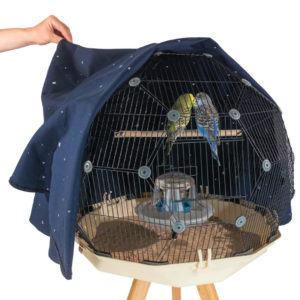 Geo Bird Bath
Give your pet birds the opportunity to splash around with Omlet's new Geo Bird Bath designed for the Geo Bird Cage! The Geo Bird Bath has been custom designed for the angled sides of the Geo Bird Cage. Two hooks secure it in place and it's super quick and easy to install and remove so you can keep the bath fresh and clean for your pets.You can keep the bird bath on the inside of the cage at all times, or remove it once the birds have finished their washing routine for the day.
Woven Wonders Bird Toys
The Woven Wonders hanging toys are ideal for pet birds to play with, chew and shred. Designed to be destructible yet durable, Woven Wonders are handmade using natural, renewable and recyclable materials that your bird might encounter in the wild such as palm leaf, abaca and bamboo. Birds love to climb and swing but they also enjoy breaking and shredding things and the Woven Wonders toys are designed to appeal to all of these natural desires!
Geo Night Cover
The beautiful Geo Bird Cage Cover is decorated on the inside with a map of the stars so your budgies can enjoy the wonder of the night sky from the tranquility of their perch. Simply place the cover over the Geo when it's bedtime for your birds and they can try to spot Orion, Ursa Major and maybe even a shooting star before they nod off to sleep!
---
Terms and Conditions
Promotion of £10 off when you spend £40 on pet accessories run from 27/08/2020 – midnight 31/08/2020. Use promo code 10OFF40 at checkout. Includes all pet accessories, excludes major products such as Eglus, Autodoor, Beehaus, Fidos, Qutes, Outdoor Runs, Geos, Bolster Beds etc. Subject to availability, while stock lasts. Omlet ltd. reserves the right to withdraw the offer at any point. Offer cannot be used on delivery, existing discounts or in conjunction with any other offer.
No comments yet - Leave a comment
This entry was posted in Offers and promotions on August 27th, 2020 by linnearask
---